WELCOME TO YOUR NEW SMART HOME!
We are excited to let you know that your Oasis apartment home has gotten smarter! We have brought smart automation to you as you'll be able to remotely control, monitor and manage your smart home devices using one app. Smart home living provides convenience, reliability, money, and energy saving for our VIP residents.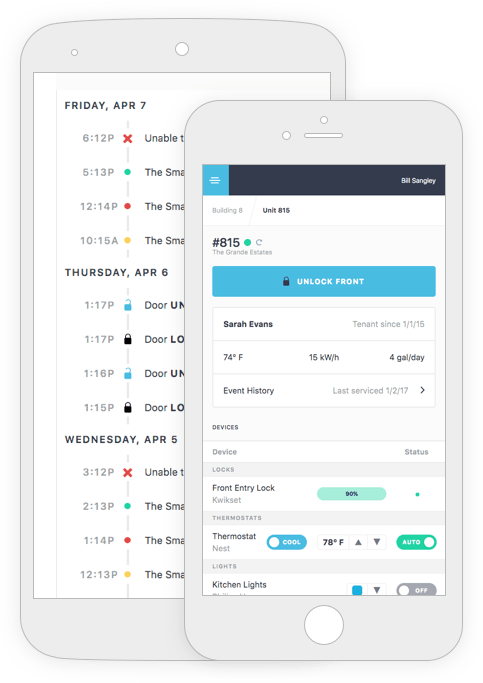 The smart home experience includes:
Locks
Not sure if you locked your door? Need to let someone in? From the app, you can remotely lock and unlock your door.
Thermostat
View, change or adjust your temperature from anywhere and save money on your electric bills.
Light Switch
A great way to conserve energy or automate devices. Your pendant lights can be turned on and off right from the app.
Voice Assistant
Connect your favorite voice assistant with the app. Elevate your smart home experience and use your voice to control your home. Set up your Alexa or integrated Google device to turn off the lights, adjust the temperature and so much more!